Bowen and some of his Gallagher Re colleagues visited Florida earlier this month to assess damage from Ian.
"The overall takeaway is that Ian is going to be known not just for the considerable winds, but the storm surge," he said. "It affected a pretty broad area from Port Charlotte all the way down to just south of Naples. As it moved slowly inland there was a significant inland flood piece as well."
He added that while Ian was not as spatially large as 2017's Hurricane Irma, the storm surge "was certainly surprising in terms of how widespread and devastating the damage was in numerous coastal areas", with surge inundation tracking nearly half a mile inland in some spots.
For example, Bowen said the footprint of the storm surge damage was bigger than that seen from Michael in 2018, which was a Category 5 storm.
He and his Gallagher Re colleagues measured up to 15 feet of storm surge in an area near Fort Myers Beach, causing significant devastation.
"The overall wind component is going to be the most expensive, just because there were so many properties that were either partially affected or that did have more intensive roof failure," Bowen said. "But the storm surge component is certainly going to be quite expensive as well."
This will put additional strain on the National Flood Insurance Program (NFIP) and any private carriers writing flood insurance in the impacted areas.
Some positives
However, Bowen noted "there are certainly some positives that came out of this event in the sense that we saw a lot of very concrete examples of properties that have been built within the last 10 or 15 years that are up to the latest Florida building code mandates and performed quite well".
For these properties there was fairly minimal damage, other than minor damage such as to pool screens or a limited number of damaged roof shingles. "Most newly built properties in areas where winds were gusting in excess of 140 miles per hour did not show considerable wind-related impact," Bowen said.
The executive said his on-the-ground assessments confirmed that metal roofs did best with the high-intensity winds, while some of the newer construction clay tile did well too. In contrast, the older construction such as asphalt shingle performed weaker.
"Not a lot of surprises there, but the intensity of the Florida sun puts more strain on a traditional asphalt shingle roof than in other parts of the country. If you're not updating that type of roof every 15 years or so, you're going to be at greater risk of roof failure given more prolonged wear and tear," Bowen said.
Assessing how losses will shake out between residential and commercial coverage, Bowen and his team saw a number of commercial structures that were physically damaged.
However, he highlighted that the state did a good job getting power back online quickly so the commercial damage will be mostly from physical damage itself rather than prolonged business interruption from non-damaged properties.
"The commercial piece will certainly be a non-negligible component," said Bowen. "But the residential side will be expected to drive a majority of the loss."
Bowen added that the auto and boat component will also prove costly. He and his team saw "hundreds, if not thousands" of vehicles and boats that had been destroyed by storm surge in Fort Myers, Fort Myers Beach and Naples alone.
The NFIP is also facing losses in the billions.
Bowen reported that NFIP take-up in the hardest-hit counties was around 25 percent, which is relatively good but clearly means a lot of properties are not covered. He also highlighted the challenge from the program's coverage limits, with a lot of properties worth much more than the coverage provided.
"Underinsurance is going to be another challenge when we're trying to quantify the overall cost," he said.
In addition, Ian caused a high degree of inland flooding well away from the coastline. The take-up rates here were "minimal", Bowen said, meaning most of these costs will be uninsured.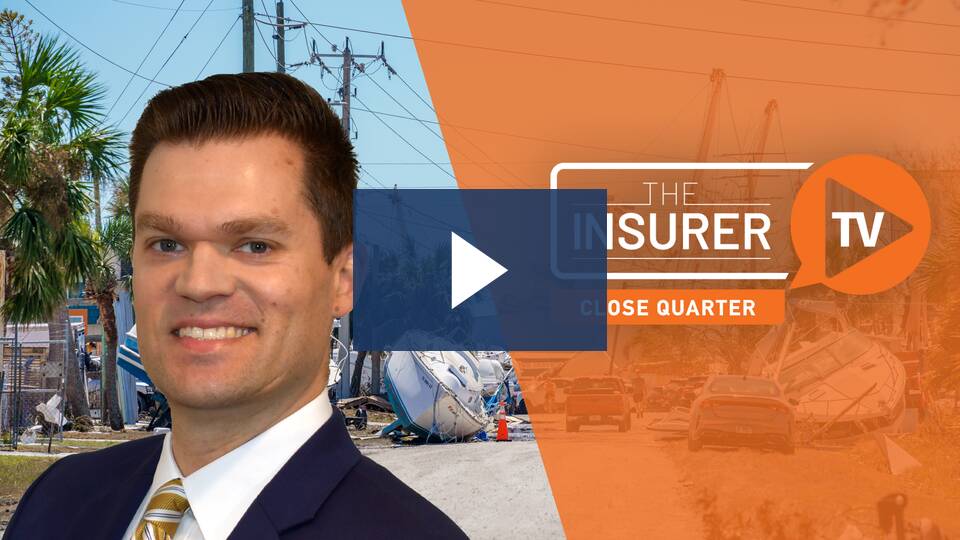 Gallagher Re's Bowen: Ian's "surprising" storm surge and expansive wind damage to drive high loss costs | News | The Insurer